Island Blend - 100% Hawaiian Coffee
Sale price

$40.95

Regular price
Sourced from Diverse Hawaiian Islands and Growing Regions

Roasted and Blended on Maui and Shipped Fresh Worldwide
For the connoisseur, our Island Blend is the ever-changing, always-delicious Roastmaster's choice of 100% Hawaiian coffees. Featuring special offerings from coveted microlot coffees, the recipe is never the same twice.
Click here for Island Blend - 100% Hawaiian Coffee Keurig compatible pods & Nespresso-style capsules.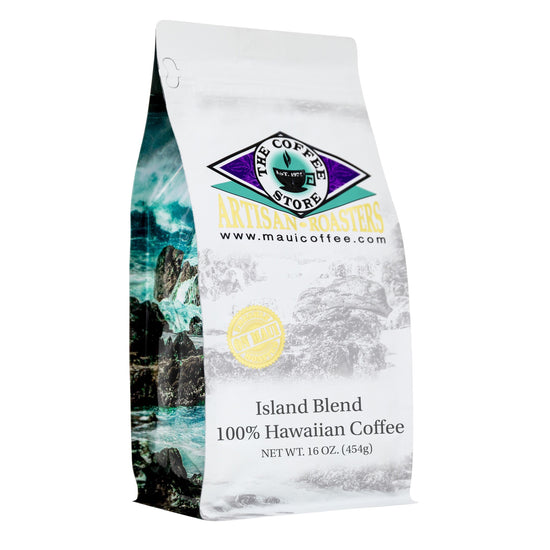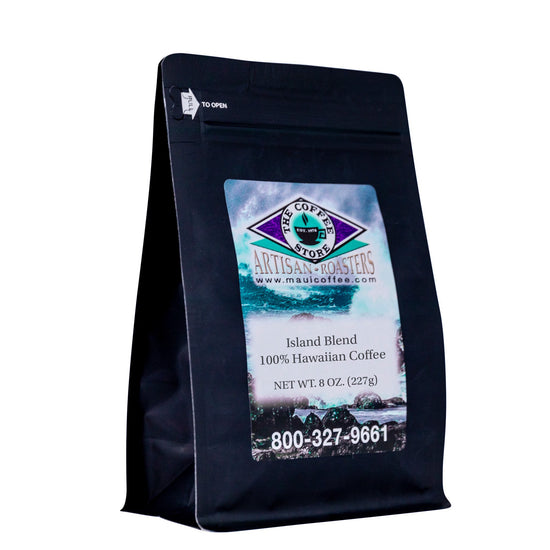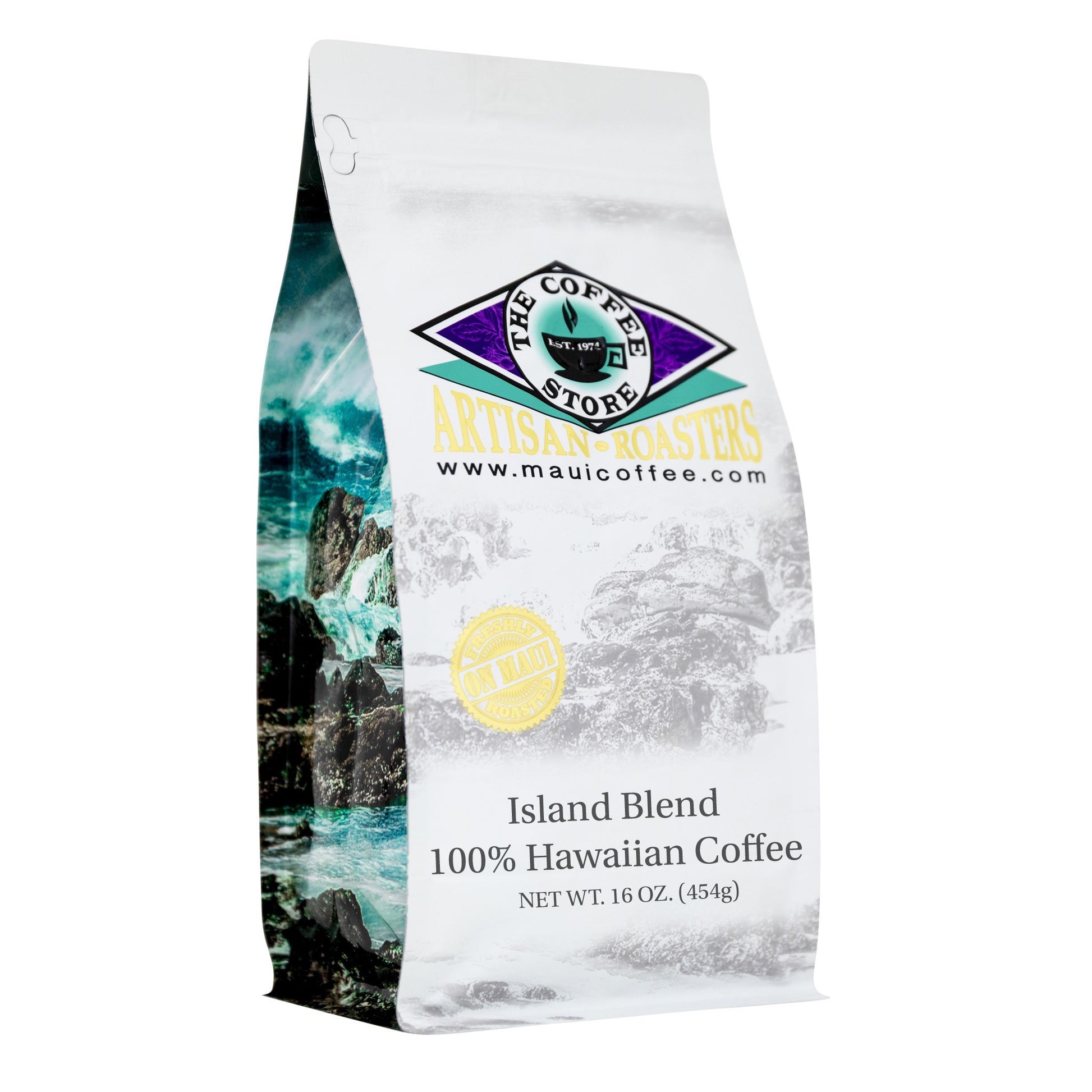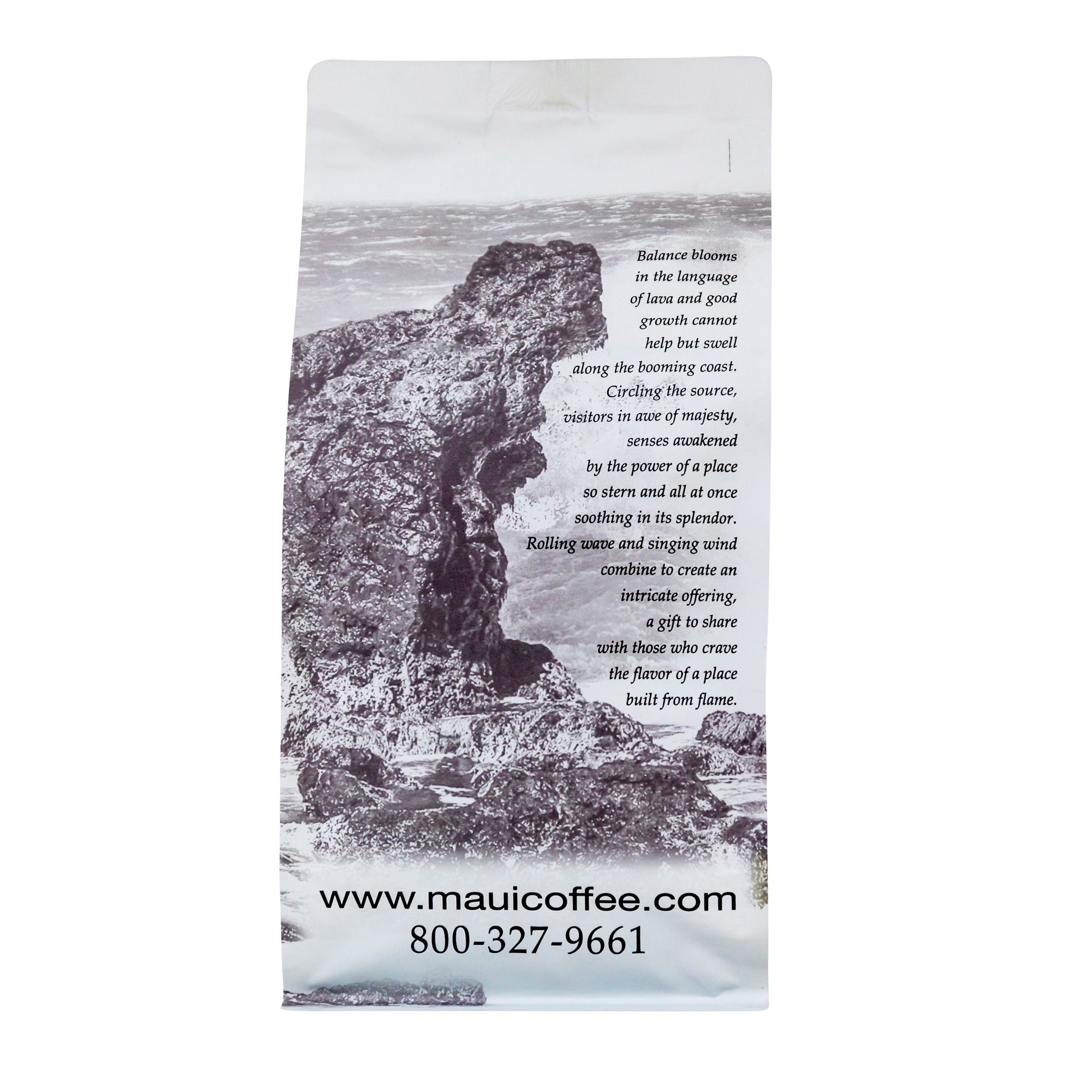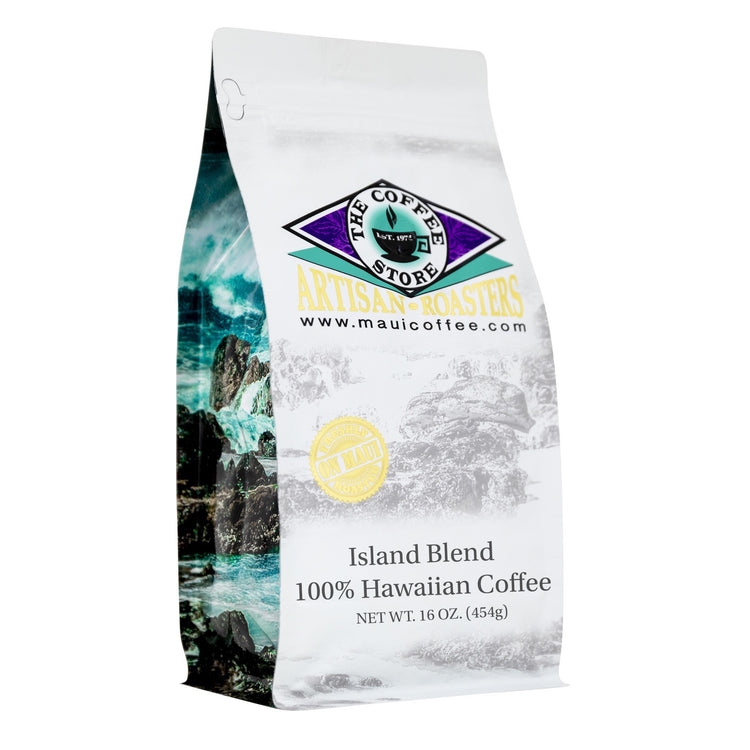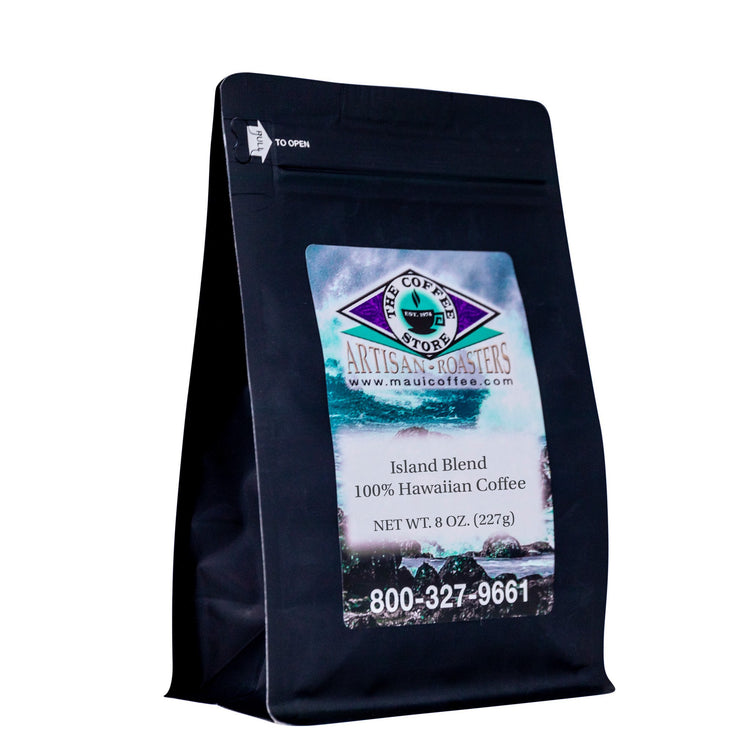 Decent Hawaiian Blend
Overall this blend is ok, at least the one I received this round. Will probably try again as it will vary over time but this one was a bit over roasted in my opinion and lacked depth. Still a decent cup of coffee but not as good as others from them.
Great coffee!
We have been getting this Island blend for years, and it never fails to exceed expectations. It's our favorite coffee!
Got Questions? We've got you covered:
1
What is the Coffee Club Subscription?
Our Coffee Club Subscription is a hassle-free way for you to enjoy freshly roasted, high-quality coffee delivered right to your doorstep. Customize your preferences, choose your frequency, and let us take care of the rest.
2
Is your coffee 100% grown on Maui?
3
Do you offer decaf options?
We do!  Visit our

Decaf collection page

for a listing of options including 100% single-origin Hawaiian decaf, decaf blends and flavored decaf.
Want to learn more about the decaffeination process?  Click

here

for our blog comparing the Swiss Water Process and other methods.
4
Which coffees do you offer in K-Cups and Nespresso Capsules?
Almost all of our coffees are available in Keurig-compatible pods (K-Cups) or Nespresso Originaline capsules.  We make our pods in-house from freshly-roasted, freshly-ground premium coffee.  Look on any product page for "Click here for Keurig compatible pods & Nespresso-style capsules."  Or, view the entire collection here. 
You can learn more by reading our blog: 'The Perfect Pod'
5
Are there any specials or promotions?
Discounts, free shipping, buy-one-get-one offers… we offer frequent and generous deals for our customers.  Our email newsletter is the best source for special offers – subscribe at the bottom of any page on mauicoffee.com.  New subscribers will get a welcome discount code emailed to them that can be used immediately.
6
How long does shipping take?
Most orders ship out 1-2 days after being placed.  Shipping times are as follows:
USPS to the US mainland: 3-5 business days
FedEx to the US mainland: 2 business days
In State – all Hawaiian Islands: 1-2 days
International: shipping times vary.  Please feel free to

contact us

for a shipping quote.
Please note, we may need an extra day or two to prepare certain orders.  Large orders, custom roasts, lightly-stocked flavored coffees, local microlots… we'll get these orders ready as quickly as we can with coffee that's guaranteed to be optimally fresh.
7
What's the best way to store my coffee?
We recommend a cool, dark, dry place.  A kitchen cabinet is usually fine.  We advise against refrigerating or freezing your coffee.  Our resealable bags with one-way valves will keep your coffee fresh, as will airtight coffee cannisters.  Our 'How to Store Coffee' blog has more in-depth information.
8
Which type of grind should I choose?
If you have a high-quality burr grinder, we always recommend you buy whole bean coffee and grind it fresh for brewing.  If you'd like us to grind it for you, we do so at no extra charge.  Select the appropriate grind specification from the "Grind Options' menu on the product page:
Coarse: French Press, Cold Brew, Coffee Cupping
Drip: Drip Coffee Machine, Aeropress, Pour Over
Fine: Vacuum Pots, Siphon Brewers
Espresso: Espresso Machine, Moka Pot
The Coffee Store Recommendations: